We offer hot shaves at our full-service barbershop.
Hot shaves have a long history, much like the barbershops with which they are associated. They remain popular today for many reasons. For instance, hot shaves exfoliate your skin, removing dead skin as well as the dirt and oil trapped beneath it. The heat also helps to open up your pores, making your skin softer and allowing the hair to be removed without irritation. Of course, there is also the fact that hot shaves are relaxing. If you are interested in a hot shave, visit our barbershop in Toronto, Ontario to get it.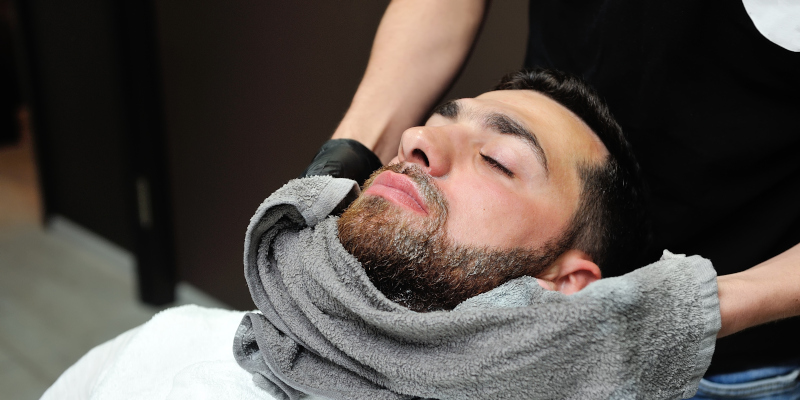 Here at Vagabonds and Gentlemen, hot shaves are an important part of the barbershop experience we offer. Whether you come to us for this specific service or for the full treatment, including a haircut, you can rest assured that we will do our best to make your time with us worthwhile. Using quality products and tools, our experienced barbers will work carefully to help you remain comfortable throughout the process. We are confident that you will be satisfied with the results.
While one of our barbers provides your hot shave, you are also free to enjoy everything else our barbershop has to offer. Watch sports or other exciting events on our TV, have some espresso, and enjoy great conversation. You will find that our staff is comprised of easygoing people who love to chat and make our clients our friends.
Call today if you have any questions or go ahead and book your hot shave appointment online. We look forward to serving you soon.