Our comprehensive services include trend-setting and classic haircuts for all.
At Vagabonds and Gentlemen, we are proud to serve our local community in Toronto, Ontario. Our professional staff includes European-trained barbers with over three decades of experience in the industry, as well as a master colourist who can help you achieve the look you have always wanted. We also work hard to create an atmosphere that goes way beyond simple haircuts. We want you to truly enjoy the time you spend here with us, whether you are watching the big game on our flat-screen TV, enjoying a freshly made cup of expresso, or deciding what kind of haircut you want to get.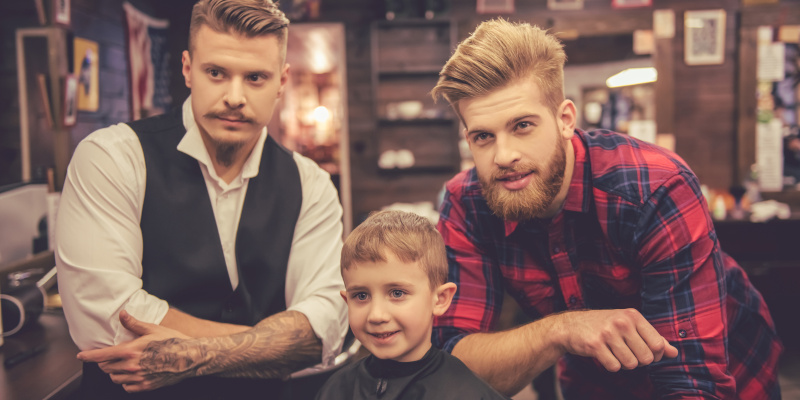 Our comprehensive services include trend-setting and classic haircuts for all. While we cater to men, our experienced staff can take care of women's haircuts, too. We also are happy to take care of children's haircuts. We can also discuss and recommend hair care products and routines that will better protect your hair and encourage it to be healthier.
We also offer haircuts for groups, including corporate incentive programs. Keep your whole business crew looking great for the next big business event. Or if you are preparing for a wedding, we can take care of the entire wedding party. It is easy to schedule haircuts online, or when you come in for your haircut or beard service, you can conveniently schedule your next appointment right then. We generally recommend that you get a haircut every 6 weeks to keep looking your best.
So, whether you need a business haircut, a military haircut, a fade, a buzz cut, a receding hairline haircut, or something else, you can count on us to help. Schedule your appointment today by calling or scheduling online.