Keep your beard trimmed and groomed by visiting our barbershop.
While a beard can bring out your best features and boost your confidence as a result, it can be a pain to maintain on your own sometimes. If you find that your beard has grown too long or needs some cleaning up around the edges, look no further than our barbershop. At Vagabonds and Gentlemen, we are located in one of the best areas of Toronto, Ontario. Not only are we surrounded by wonderful shops, restaurants, and all kinds of people, but we are also very accessible by car, public transit, or walking. Come on down and visit us for a high-quality beard trimming in a relaxing atmosphere.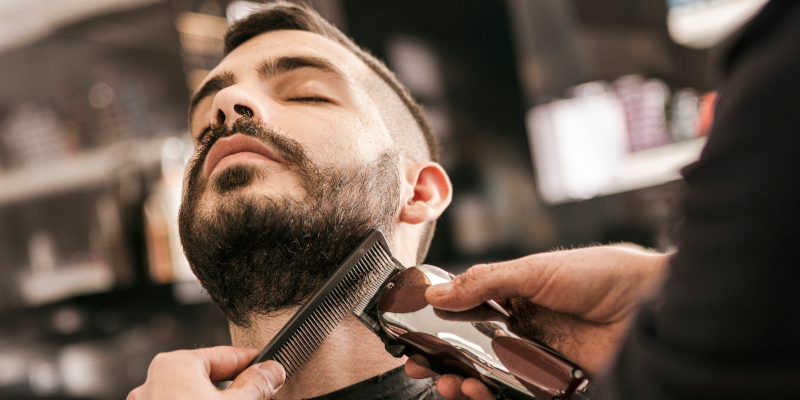 Our staff is comprised of experienced professionals who are highly trained in traditional barbering, so you can rest assured that we know what we are doing. We listen closely to your concerns to ensure that we trim the right amount of length and preserve your beard's shape in the process. In addition, we do our best to make sure you have a good experience while at our barbershop. You can sit back and relax during your beard trimming by enjoying sports or other events on our TV, sipping espresso provided by us, and chatting with others in our barbershop. Once our work is done, you can leave looking sharp and, hopefully, feeling satisfied with the quality of our service.
Schedule your beard trimming appointment online or give us a call to get answers to your questions. We look forward to serving you soon.