A business haircut doesn't have to be boring when you come to see us for your haircut needs.
Let's be honest: appearances matter. Making an effort to maintain a neat, well-kempt appearance is essential not only for your own self-confidence but can also help you make a good impression on other people. Most workplaces appreciate a clean appearance, and this is especially true if you work in an office or other corporate-type setting.  At Vagabonds and Gentlemen, we are passionate about providing the best possible business haircut options for our clientele in Toronto, Ontario.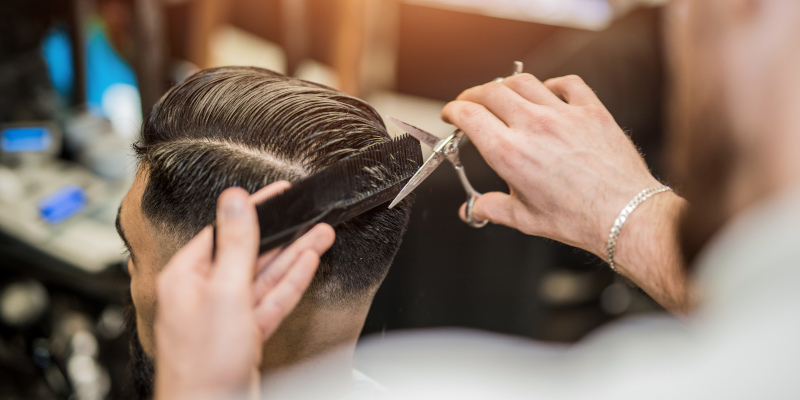 A business haircut doesn't have to be boring when you come to see us for your haircut needs. Generally, the goal is a stylish and modern clean look. This is achieved through even lengths and properly trimmed edges. You can choose a length that works for you and your personal preferences. We just help make sure that it looks as good as it possibly can, with an elegant and aesthetically pleasing finish that can be appropriate for both professional and formal business needs, as well as more casual events.
Confidence comes naturally when you feel comfortable with your own look. We will not only provide you with superior hair-cutting and beard-trimming services, but we can also advise you on products and routines that will allow you to maintain the look confidently between visits with us. Getting a business haircut can be a great way to jumpstart a new business venture or job, or to revitalize your confidence. You will enjoy every minute of your experience here with us, thanks to our flat screen TV, where we can watch the big game together, and our freshly made expresso.
Book an appointment online today and come see us soon for all your haircut needs, regardless of your age, gender, or what kind of haircut you prefer.