Our family barbershop offers a friendly, accommodating environment for everyone.
Whether it's you, your kids, or someone else in the family who needs a haircut, our family barbershop is the place to go for quality results and a comfortable atmosphere. At Vagabonds and Gentlemen, you will find us at a fantastic location here in Toronto, Ontario, and much like the vibrant shops and people who surround us, our family barbershop is a wonderful place to be for people of all ages. With over 30 years of industry experience and skilled barbers who are as easygoing as they are talented, we strive to provide the best results and create an excellent experience for all who visit us.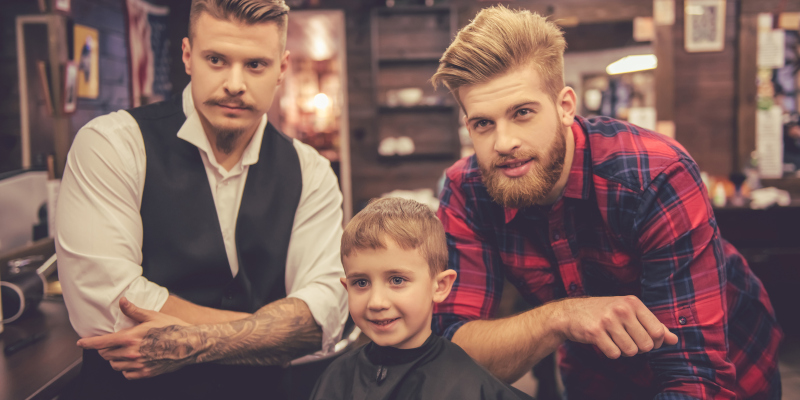 As you might expect, our barbershop's specialty lies in haircuts, beard trimmings, and shaves for men. But while we are skilled in these services and keep up with the latest trends for men, our barbershop services are for everyone regardless of age or gender. We do our best to be accommodating for all our clients, and you can rest assured that we have the skills we need to cut, style, or colour your hair properly for the results you want to see.
As a local business, we are very proud to serve the people in this community. Quality results and outstanding customer service are paramount to everything we do here, and we are very happy to maintain our excellent pricing. If you would like to visit our family barbershop, call to ask about our availability or book an appointment online. We look forward to having you here soon.