Enjoy your trip to the barber when you join our community of satisfied customers.
There is something special about going to the barber. Leaving with a fresh haircut, a neatly trimmed beard, or perfectly styled or coloured hair just feels great. At Vagabonds and Gentlemen, we use our decades of experience as a barber to bring you the results you want at the wallet-friendly prices you deserve. As a local business serving Toronto, Ontario and the nearby area, we serve both men and women of all ages, and we want to provide you with a full experience every time you visit us – with space to enjoy hanging out, drinking expresso, and watching a big game.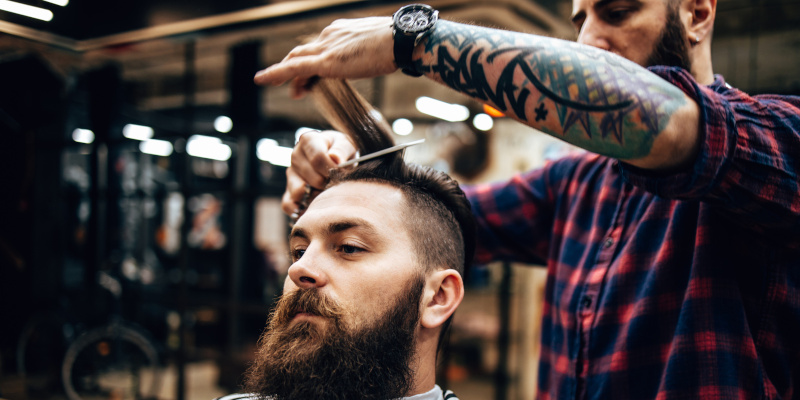 Enjoy your trip to the barber like never before when you join our community of satisfied customers. We offer traditional barber services and more, including:
Beard and Mustache Trimming: Men's facial hair styling gives you plenty of options to look professional while still expressing your own individuality.
Haircuts: Whether you are looking for a business cut, a military cut, or something else, we have the knowledge and experience necessary to give you exactly what you want.
Hair Colouring: If you are looking to cover grays, or for highlights or other colour services, our master colourist is standing by to take care of all your hair colouring needs.
Hot Towel Service: Enjoy life's little luxuries like our hot towel and shave service. You deserve it, and with our reasonable prices, it won't break your budget.
We invite you to come and experience barber services the way they should be – professional and welcoming. Schedule an appointment online or give us a call today.