Visit us for the full barbershop experience you are looking for.
While there are plenty of places to get your hair cut in Toronto, Ontario, you can enjoy a unique barbershop experience when you visit our team at Vagabonds and Gentlemen. We have been in this industry for 3 decades and counting, and as the demand for barbershops continues to grow, we have decided to put our experience toward something special. Here, you can enjoy more than just a haircut. Our barbershop is a place for you to unwind whether by watching sports on our flat-screen TV, enjoying an espresso made right here, or talking with our staff and other clients in a friendly environment.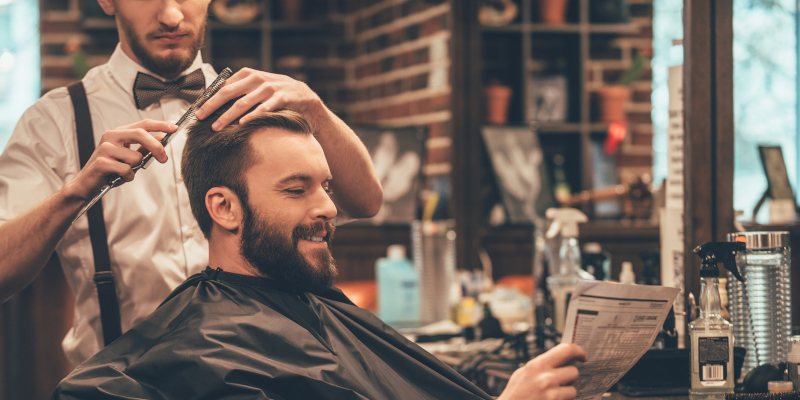 While the comfortable barbershop experience we offer is of great importance to us and our loyal clients, make no mistake that our top priority is always the quality of the haircut, beard trim, or shave. With European style barbers who are trained in all the latest styles for men, we have skilled professionals on staff who can help you get stellar results. You'll leave as a new and improved you whether you have come for a subtle trim or a completely new look. We are also highly trained in styling and colouring and have a Master Colourist who can help you.
Though we cater to men, everyone is welcome at our barbershop regardless of age or gender. We will treat you like friends and ensure that you get what you came for. If you have any questions for us, give us a call to learn more. Book your appointment online today.
Similar Services We Offer: