Come enjoy the community atmosphere of our men's hair salon.
Going to the barber or hair salon shouldn't feel like going to the doctor. It should be a relaxing and reenergizing outing, one that ends with you feeling and looking your best. That's what we strive for every day here at Vagabonds and Gentlemen. We are a local men's hair salon located in a very walkable and vibrant neighborhood setting in Toronto, Ontario. Our goal is to give you the best possible haircut, beard trim, and shave services, while also creating a community-like atmosphere where you can relax, have fun watching the game on our flat-screen TV, and enjoy a fresh cup of house-made expresso.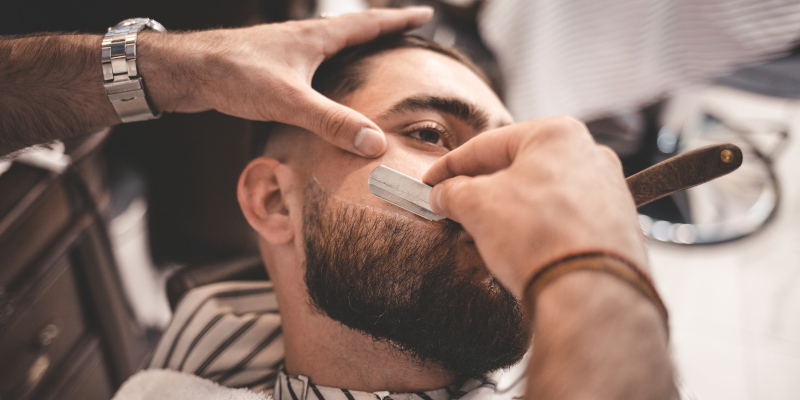 Come enjoy the community atmosphere of our men's hair salon, and also feel confident in getting the results you want and deserve, thanks to our:
Experience: Our skilled professional barbers have European training in traditional barbering practices and over thirty years of experience in the industry.
Current Training: Hairstyles and trends change all the time, and we work to keep up with these changes. So, whether you are looking for a classic cut or want to try something a little more daring and edgy, we can accommodate you to give you the results you want.
Customer Service: We have easy online scheduling options and other customer-friendly practices that make it easy to make your next appointment.
Friendly Prices: You will appreciate our reasonable prices, making it easier to come back every 6 weeks or so and keep your style looking great.
While we are primarily a men's hair salon, we have the knowledge and skills needed to accommodate people of all ages and genders, so don't hesitate to reach out to us today.