We are all about providing quality barber services in a relaxed atmosphere.
While getting a haircut can be uncomfortable and stressful for some people, we aim to provide professional barber services in a casual environment that welcomes everyone. At Vagabonds and Gentlemen, our full-service barbershop offers the popular men's haircuts you are looking for as well as beard trimming, hot towel service, and more, all at wallet-friendly prices. Our services are available to people of all ages, and we even take care of women.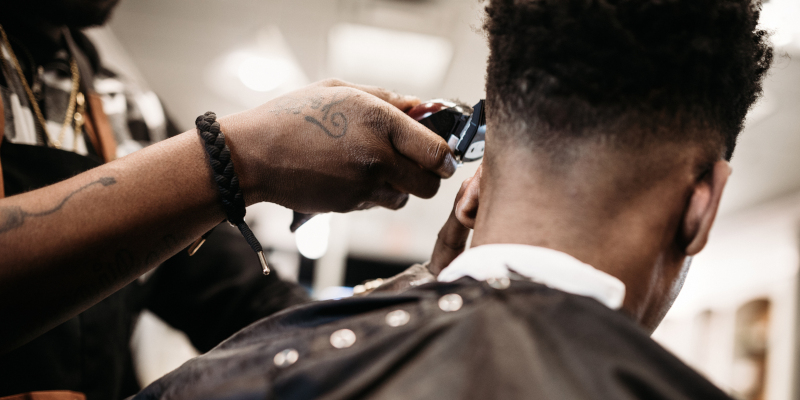 With over 30 years of experience in this industry, we have both the technical skills and easygoing attitude we need to provide the quality service you deserve. Our staff, who have European training in barbering and experience working with renowned model houses, are highly skilled in cutting and styling hair. They will give you the proper attention to ensure the best results whether you need a trim or an entirely new style. You will also find that our approach is relaxed. With our flat-screen TV showing sports and other events, a cup of coffee, and good conversation, you can feel right at home in our barbershop.
We combine traditional and modern services to suit a variety of people in Toronto, Ontario. In other words, what we do goes beyond what most traditional barbershops offer. In addition to barbering, we are well-trained in styling and colouring (our Master Colourist is the best in the city).
If you are interested in our services, go ahead and book online today. We look forward to seeing you and are happy to answer your questions in the meantime.